Deb at Dark Diva reviews gave Demon of Desire 4 Delightful Divas!
Review from Deb : "Demon of Desire was a short story, full of passion and suspense. Sure to capture a reader's attention. Chloe Waits has an awesome talent of creating a story that will keep you hanging on just to see how it ends."
To read the full review: Dark Diva Reviews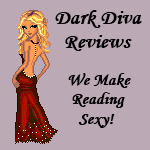 Thanks for reviewing my book guys!